Perspectives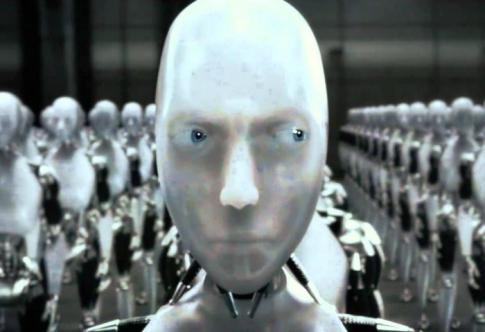 Economics: Good news will be pouring! The French presidential election at the heart of a European takeover of the media narrative
The voice of France in the world seemed to have disappeared (at least since 2007), which is a far cry from the brilliance of French diplomacy in 2003 when the country opposed the war in Iraq. And yet, just when we think that the influence of this country was dead and buried, the French presidential election of 2017 gets international attention rarely equalled; a sign that the insignificant France is perhaps not so insignificant when it runs the risk of electing a far-right president into the heart of Europe.
But the verdict has fallen and the world can now breathe again[1]: although France is the Western country to have suffered the most from terrorism in recent years, the French have resisted the sirens of xenophobia and retreat, by rejecting the far-right candidate, Marine Le Pen, by over 65%. Thus, a pure technocrat, Emmanuel Macron, is the elected president. How did this happen? What is the significance of this result? What will be the implications for Europe?
In this article, our team makes a very bitter observation on the workings that brought Emmanuel Macron to power, but authorises a (cautious) optimism on the potential exit to this crisis which can be seen given the forces actively involved in this election.
For this public announcement, we have chosen to share the optimistic part of this article.
The compatible candidate 
The French presidential campaign of 2017 saw a truly historic moment with the televised debate between Marine Le Pen and Emmanuel Macron. The debate revealed two main things: the emptiness of the one's manifesto on one side and the unexpected density of the character (and programme) of the other on the other side. Our team anticipates that Marine Le Pen will not recover from this debate, nor probably her party, the National Front. The departure of the niece of the Le Pen family is a first confirmation of this anticipation. This is not necessarily good news, because the way will be free for the creation of a new far-right party, more modern and more efficient…
But in this debate, it is not only Marine Le Pen who was bad; Emmanuel Macron was excellent and we owe directly to him the eviction of the far-right candidate in the second round, by succeeding to convince a whole bunch of abstentionists to finally vote for him… for a good reason this time and not as part of a media manipulative affair.
The immense relief the French felt when having avoided Mrs Le Pen, combined with a good dose of media morality and novelty effect, allows the new president to hope for a "relatively" quiet start to his mandate (contrary to what we wrote a month ago – with little conviction we admit). In any case, Macron should not be the subject of the media lynching contrary to what Mr. Hollande suffered from the first days of his quinquennium. ... Read