Perspectives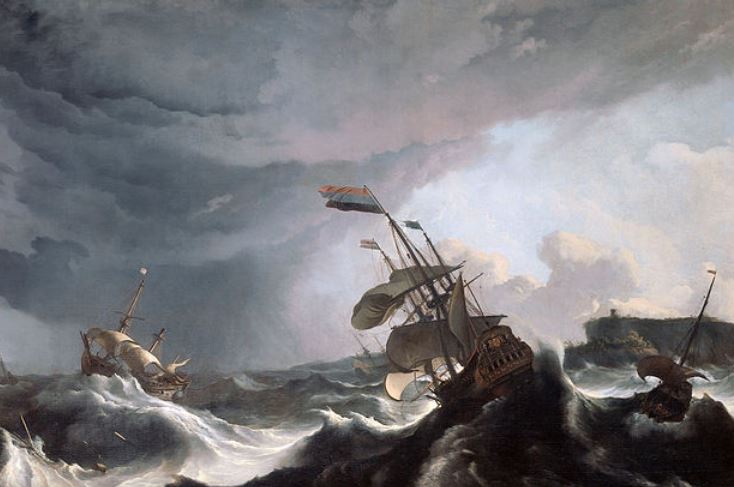 A roaring 120th: Evaluation 2017, Bitcoin, Israel… Somewhere between dream and nightmare
Another year is ending. The 12th year for us… and for some of you as GEAB readers.
As it goes with Decembers, it is time to take a break, to ponder the road we have travelled, to question the relevance of pursuing, and to ask ourselves what research orientations to give to this coming year 2018. By the way we invite you to run the same retrospective in your own activity domains…
Our annual evaluation is, of course, central to this reflection: a 75% success rate according to our assessment of the "36 trends of the year 2017" we identified last January; something which comforts us on the accurate view of the "map of the year to come" we put on the table 11 months ago.
All in all:
. Yes, the international and European governance systems have entered the final stages of their huge crises of legitimacy and efficiency, as they registered de-financing shocks and resounding failures such as the recent WTO void result!
. Yes, the world is settling in the brand new geopolitical configurations, and in particular the Middle East, this crossroads of world geopolitics of the second half of the twentieth century; a Middle East which no longer looks like the shapeless mass of countries under Western tutelage as we knew it; a Middle East which got structured around major regional players, seeking to create the best conditions for their regional survival!
. Yes, the decision-making system has returned to the national level and a group of influential countries ruled by more or less autocratic rulers who tried to tune their violins in order to divert the collision courses technocratic systems were dragging us along…; creating risks of tensions of a new kind in the same move.
. Yes, the international monetary system has started a big shift away from the centrality of the dollar and from unconventional money-creation policies
. etc.
We are particularly proud of our real "inspiring moment" when we anticipated a German crisis, knowing that in January 2017, Germany was still the absolute star of the game; to mention also our successful anticipation on the MERCOSUR-Pacific Alliance rapprochement identified in the context of our work on regional integration processes; or our view about Turkey, for which we predicted a beautiful economic curve in 2017.
In addition to the rating of the 36 trends of last January, we wish to add our successful anticipation on oil prices, a success visibly reflected in Alexa's statistics[1], which places the GEAB among the world's relevant sources to be consulted on this topic.
This "rewind" also led us to identify some weaknesses regarding Bitcoins, a topic too important to be addressed in a way that may have been relevant but not sufficiently argued to shed the proper light on this major phenomenon of the "world after". We therefore decided to include ... Read