The GEAB is the confidential newsletter of the European Laboratory for Political Anticipation (LEAP) edited in association with Editions Anticipolis.
In general, your GEAB subscriptions help to finance all the network of activities and projects inherited from Franck Biancheri following his death in November 2012, the Franck Biancheri Networks, which thus benefit from an auto-financing guaranteeing their financial independence and intellectual autonomy.
The team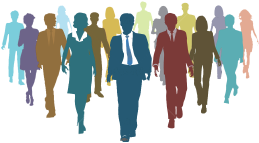 Marie-Hélène Caillol, Publication Manager
Sylvain Périfel, Editor in Chief
Marianne Ranke-Cormier, Editor
Pierre-Marie Pages, Financial Director
Geta Grama-Moldovan, Administrative Manager
In collaboration with our European and International team of regular and occasional contributors, and translators, we give a coherent and forward-looking view on the major transition between a Western-centred and a multi-polar world in which everyone* must learn to find their bearings and their place.
*business leader, political decision-maker, private investor,… and every decision-maker generally
Contact: geab@leap2020.net