GEAB Coverpage contest results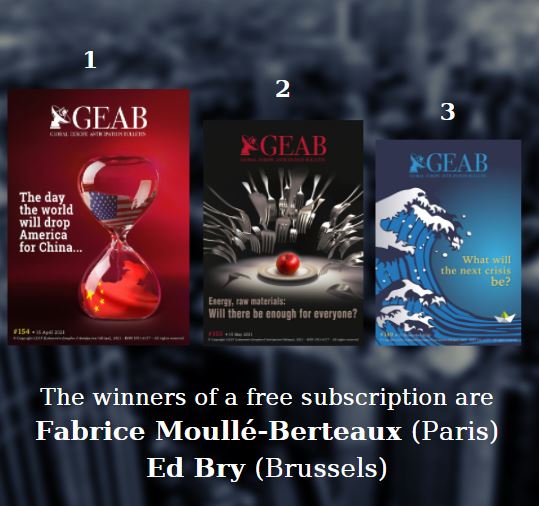 They incite us, shock us, trigger debates: the covers of our magazines set the pace for our content.
We celebrated our artistic team's creativity with a contest.
Here are the results and the winners of a free one-year subscription!
A big thank you to those more than 300 participants and congratulations to the winners of the June 1st random draw.
Special thanks to 
Kerozen Concept
for the graphic design work and artistic skills making our GEAB covers look simply great!