There's no need to wait for the results of the election to anticipate some of the major features of the new Europe that will be established after June 2019. Certainly, on the surface, there will be no revolution: The sovereignist right-wing parties (ENF[1]+Brexit[2]+AEPN[3]+CRE) won't accumulate more than 20 or 25% maximum of parliamentary seats (around 170) and the trans-European parties won't make any world-shattering entries either (Diem25 has become invisible, diluted due to its transnational alliances under the new "European Spring" label, and Volt has united 8 countries under the same name, but the national media don't talk about it much). Hence the big alliances of national parties like the EPP, PES and ALDE will still appear to dominate the European Hemicycle.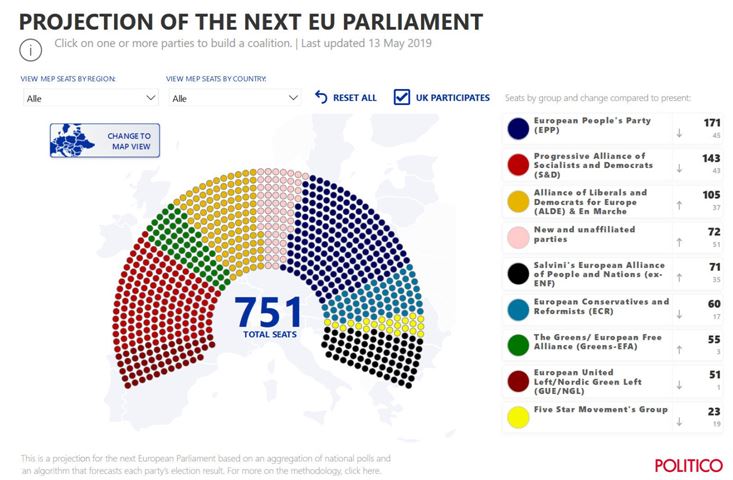 Figure 1 – Distribution projection for the next European Parliament, as of May 13, 2019. Source: Politico.
Yet, in reality, everything will have changed: this election, we reiterate, is about to usher in a new era for Europe. Here we present the reasons why and the main consequences of this "revolution".
The European Parliament takes control of Europe
As we have already said, this European election is the most European and the most democratic in history.[4] But this "last-minute" democratisation is being carried by the so-called populist parties, particularly those of the sovereignist right wing, on the basis of simple but harsh agendas: regaining control of borders; reaffirming "protective" principles (as a nuance to pure protectionism); prioritising European identity; tightening internal and external migration policies; recovering birth rates; etc …