Perspectives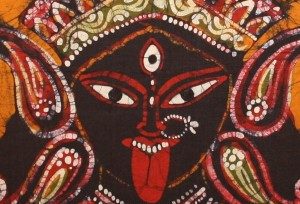 The Indian development: A social, political and geopolitical bomb
In view of Narendra Modi's very probable re-election in 2019, it is time to take stock of the Indian Prime Minister's first term; a somewhat mixed balance sheet, both economically and politically. The partial failure of the demonetisation scheme, the numerous SME bankruptcies, the prospect of a rural exodus of nearly 600 million people over the next two decades, the formation of oligarchic businesses, the clear authoritarian drift in the way of governing, growing inter-religious violent acts and rising inequalities are all presenting a worrying image of the future for this huge country which dreams of outperforming China in less than twenty years. To do this, India will need to rely on foreign investments (FDI – Foreign Direct Investment, to be threatened by prospects of country insecurity) whilst simultaneously maintaining some protectionism. Modi's India is full of paradoxes and rapid development through growth redistribution around the world is not easily achieved, as it is threatened at many levels of society. That said, this laborious road towards modernisation is to be positioned within a strategy which will extend over at least twenty years.
In 1961, Deng Xiaoping launched in China a 'growth at any cost' strategy on the basis of his famous formula, 'It doesn't matter whether cats are black or white as long as they catch mice'. In 2014, Narendra Modi applied the same approach to his country. But the road will be long and Indian cats could take on some really worrying colours…
The Agricultural crisis and rural exodus: A major challenge for Indian society 
The crisis of the agricultural sector
One sector experiencing a serious crisis, to which demonetisation was unable to respond, is agriculture. More than half of India's population lives in rural areas, and agriculture, although it is no longer the main source of income, remains central[1]. Still, demonetisation had a positive effect by transferring subsidies directly to a bank account, which many farmers had to create for the first time. Previously, these subsidies were paid in cash to the local authorities who de facto charged 'commission' before handing them over to the recipient. Today, this type of subsidy arrives directly and in full to its destination.
That said, the agricultural sector faces huge modernisation challenges and immense difficulties. Firstly, there is the uncertainty that has accompanied a previously well-regulated monsoon that has become increasingly unpredictable over several decades. Regions with the least rainfall are sorely lacking an effective irrigation system. Those exposed to too much rain lack tools to deal with it. To alleviate this problem, the government has promoted a major crop insurance scheme, but this has been the subject of intense criticism from two quarters – the Comptroller and Auditor General and the Centre for Science and Environment.
Both criticise the scheme for having had a very limited effect on the agricultural sector and for having benefited mainly the insurance sector. The latter recorded a gross premium increase ... Read