Bitcoin: Digital Gold
The fairly sharp rise in the price of Bitcoin at the time of the Iranian-American crisis confirms the intuition we had in June: Bitcoin is acting as a safe haven. This observation leads us to recommend that you keep your Bitcoin, or even add moderately to them, in the light of the twitches of the 2020 world. Apart from Bitcoin, some other cryptocurrency safe havens on offer include Ethereum, Litecoin and Ripple. Try Ekon as well – the gold-backed stablecoin offered in Switzerland. This gold-based crypto is probably a good way to protect your savings. Go easy, though; even if it's Swiss, it's far too new to be trusted blindly.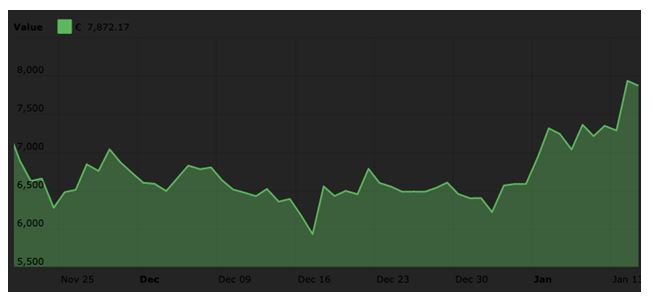 Figure 1 – Bitcoin price in euros, November 2019-January 2020. Source: courscryptomonnaies.com.