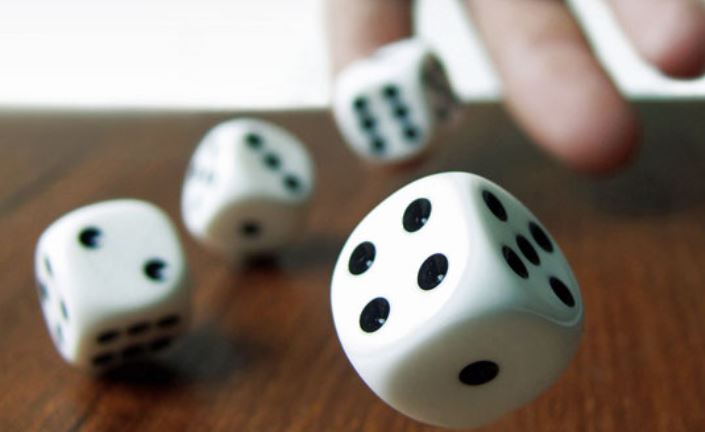 Even though the world is still counting its Covid deaths and assessing the consequences of this crisis onto its financial markets, economy and society, perhaps it is already time to wonder whether a second rogue wave is not already forming on the horizon, ready to sweep away the old Western socio-economic model next year.
Contrary to usual practice, we will not state our anticipation right from the beginning. Instead, as in any good thriller, we prefer to carry our readers along in our investigation and invite them to summon all the watchfulness and critical mind that any serious anticipation requires.
15 Nov 2020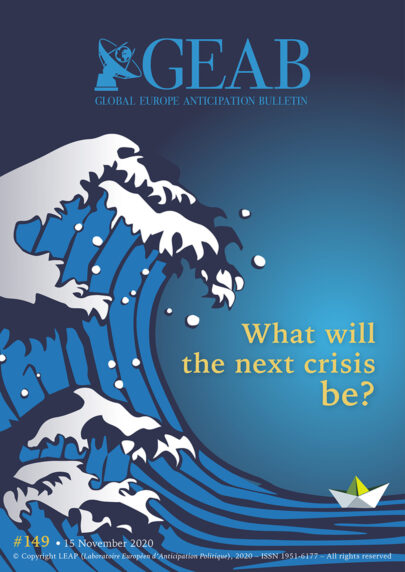 Contents
As the media heralds the Democrat candidate's victory in the US presidential election, Europe is going through another of the great hallucinations that we described last month in the GEAB: [...]
With this article, the LEAP team opens up to a still little-known dimension of the 21st century: the cyber-world, where a society is developing, interacting and operating outside of any [...]
The Amazon is at risk of dying. We have known that for decades, but recent studies and political events have shown that the demise of the Amazonian rainforest is much [...]
In the week we publish GEAB there are some very big events that we have to bring to your attention: 12-16 November: ASEAN summit / Vietnam. The debates focus on [...]
Material wealth: give nothing away Tomorrow's world will be digital, that's for sure. But not before it has been regulated, organised and controlled. As things stand today, there are too [...]
You've switched the language and there are items in the cart. If you keep the English language, the cart will be emptied and you will have to add the items again to the cart.