Six years after the announcement of the Brexit, five years after the transatlantic "shock" of Trump's election, a few months after the withdrawal from Afghanistan, our team anticipates that a New Europe will show up as early as 2022, one that will fully reveal itself from spring/summer on.
At its heart, the European defence, which is finally beginning to take shape, should normally strengthen the progressive camp, even if a violent battle is in the offing between the latter and the networks of an identitarian West. These networks have occurred in recent years under the media radar in reaction to the great shocks experimented by our societies since 2008[1] and which have come to light over the past two years.
Our hypothesis of the future takes into account the axes of systemic transformation affecting Europe: systemic rivalry with China, American and Western multisectoral crisis, risks weighing on the post-Covid Western financial system, transformation of the international monetary system, geopolitical repositioning of the UK, in-depth transformation of the EU, the first faltering steps of a European Defence, the first tests of a common foreign policy, the consolidation of a cracked Union, the major upheaval of the world political scene, etc.
2022 and the decanting of the 2020 global shock
The Covid crisis is a global systemic shock that has unleashed an enormous amount of transformative energy from a serious number of actors, blurring the overall picture. It is only in 2022 that the dust from the huge troop movement triggered by the crisis will start settling down and the consequent damage assessment will be revealing a very different global landscape from that of 2019.
Pandemic wise, the world will know whether it still must deal with the virus or not, which countries and regions are doing it right and which are not. The consequences of the shock on economies and societies will start to reveal a new geopolitical map, where one will be able to see the winners and losers, whether developing countries have gained or lost, what new alliances have been forged, what solutions have been found here and there to survive, whether global tensions have increased or decreased, and what global landscape all these changes reveal to everyone.
As for the EU in 2022, the stars are aligned:
. a positive assessment of its management of the vaccination campaign[2];
. the launch of its digital-ecological transition strategy[3] based on the recovery plans[4] and on the brand new European Green Bonds which have just got off to a flying start,[5] demonstrating the attractiveness of the EU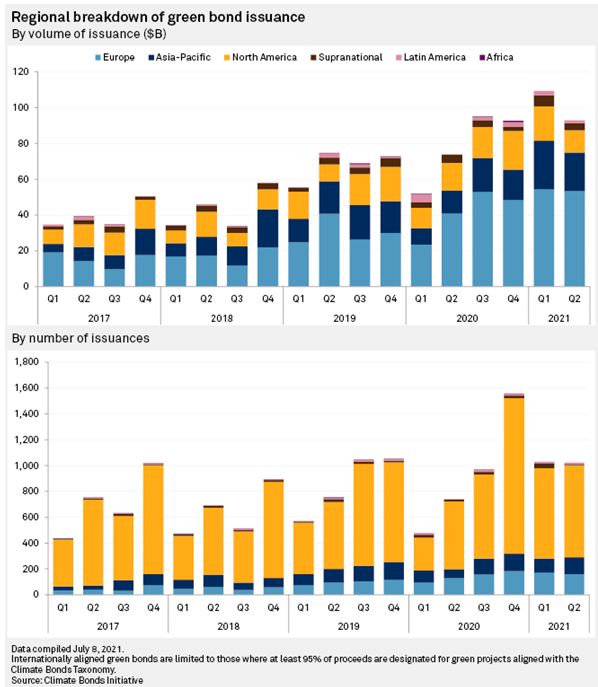 Figure 1 – Will Green Bonds replace T-Bonds? Source: Climate Bonds Initiative, 08/07/2021