Africa, the last pawn on the global multipolar chessboard
Egypt, Ethiopia[1], South Africa: Africa's BRICS axis is more oriented towards the East, although it should be noted that Addis Ababa, the Ethiopian capital, is also the capital of the AU (African Union), which opens a huge door to the continent. The geopolitical map of the G20 has taken on a completely different shape in recent days with the integration of the AU, which includes all the African states, as a 21ème permanent member.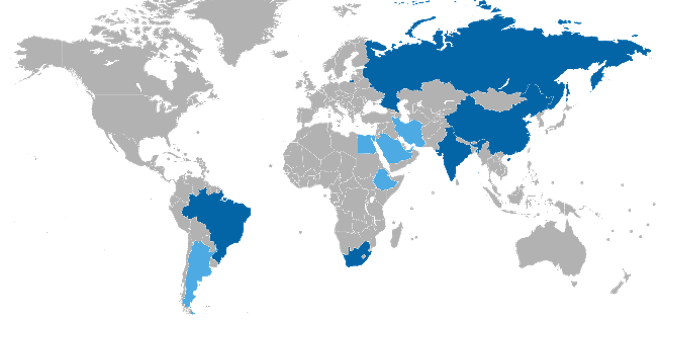 Figure 1 – Map of the G20 with the AU as 21ème member and map of the enlarged BRICS. Sources: Wikipedia
With this continental approach, the G20 is spared the individual opposition of African states, shaken by the last tremors of decolonisation, which should have ended in the last century, and at last enables France (and the United States) to get out of the trap of an anti-French (anti-Western) Africa, where it is felt essentially through the rejection of its military forces (remember that all the BRICS countries are members of the G20 and that they themselves enjoy a very good reputation in Africa, having never played the role of "colonisers", including the Russian "friend"). As we have already described, Françafrique no longer has a future[2], and the crises in Niger and Gabon this summer are the latest signs of a long road of Euro-African ruptures[3].