Interview with Eric Leandri, CEO of Qwant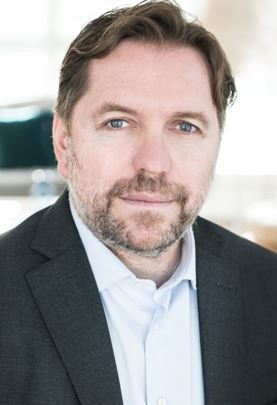 CEO and co-founder of the French search engine Qwant[1], Éric Leandri shares with GEAB readers his conviction that the US-China trade war offers Europe a window of opportunity to be exploited by focusing on the unique features of the European model.
In the trade war between the United States and China, symbolised by the banishment of Huawei as a supplier of 5G across the pond, Europe has remained a complete bystander. Are you worried about this?
The truth is that last February the Chinese manufacturer Huawei took everyone by surprise. No one expected it to be so far ahead over the 5G. This applies not only to the equipment for operators, but also to the 5G components required for phones. Trump's America reacted very strongly, because it is undoubtedly the one that is furthest behind. Its number one manufacturer, Qualcomm, is even behind the European Nokia and Ericsson in this regard. In terms of technological lead, Nokia is probably in second place after Huawei on a global scale. Moreover, the United States has embarked on a major seduction of the Finnish manufacturer, where Europeans seem to be completely neglecting them.
What lesson do you draw from this? 
I admit that it makes me despair. Europe insists on funding the present whereas the Americans and Chinese have the courage we don't have to finance the future. One does it through private enterprise, the other by state control, but in both cases the amounts invested are much larger than in Europe. That said, we can't say that Europe isn't doing anything. The 2020 program provides for 25 billion euros of investment. Hence, unlike many observers, I would say that it's not really the means that are lacking, but rather the state of mind that needs to be changed. And this is becoming all the more urgent as European economic players, from start-ups to large groups and companies like Qwant, have already started to play the game. In a competition, either you don't start, or you go all the way, but you don't give up just because your competitors have already taken too much of a lead.