Africa! The second largest continent in the world after Asia, both in size and population[1], and also one of the poorest[2] is shaken by internal conflicts and wars. But above all, it's a continent with one of the youngest age pyramids in the world[3]; so many opportunities open for the future and for hope in this region which will experience great challenges of development, modernity and opening-up in the coming decades.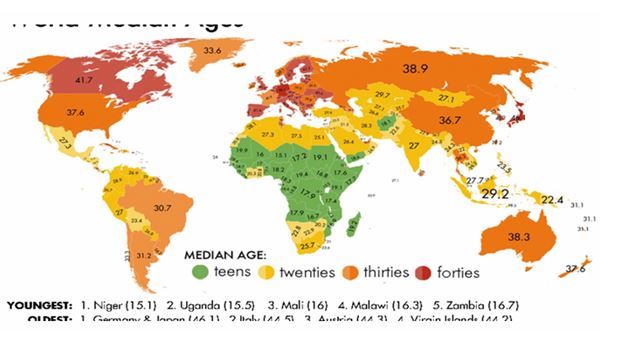 Distribution of youth below 20 year olds in the world – Source: PRI GlobalPost
Youth, mobility, modernity… alongside other factors such as education, consumption and democratisation, are all broadening the horizons for the emergence of a new society and a new economic growth, already included in the globalisation. Immigration and thus integration into other regions, new technologies and therefore immersion in globalisation, those are already vectors of undeniable and unavoidable exchanges, guaranteeing the outsourcing of the African society, and helping the rooting of its wealth.