Rural and urban lifestyles have always been different and, clearly, where you live is just one of many divides that affect our societies.  But this divide is one that has been changing over the years and where a crunch is likely to hit with consequences for politics, economics and society.
The basic trends
What is new is that, globally, the majority of people now live in cities (55%) and the numbers living in cities are projected to grow by a further 2.5 billion people between now and 2050[1] (up to 68%). Mankind is no longer focused on tilling the land and mega cities are becoming the norm.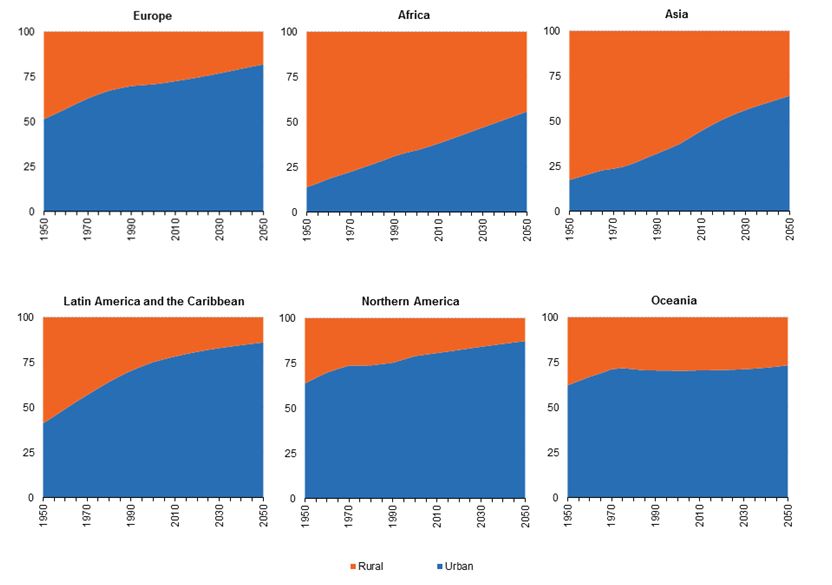 Figure 1 – Share of urban and rural population by regions of the world, 1950-2050. Source: Eurostat.